At MusicJet, we've been at the forefront of the 'Link In Bio' revolution. We recognised early on the power of this simple phrase to transform social media engagement, and we set about creating a solution that amplifies its potential.
Crafting a Powerful 'Link In Bio' With MusicJet
Understanding Your Audience
As part of our service, we guide our users in tailoring their 'Link In Bio' to their specific audience. We understand that knowing who your followers are, what they want, and what interests them is paramount to creating an effective link.
Relevant Content at Your Fingertips
With MusicJet, you can ensure your 'Link In Bio' directs followers to relevant, engaging content. Whether it's a compelling blog post, a buzzing online store, or an exciting YouTube video, our platform allows you to seamlessly connect your followers to what matters most to them.
Keeping It Fresh
Our platform makes it easy to regularly update your 'Link In Bio.' With a few simple clicks, you can swap out old links for new ones, keeping your content fresh, engaging, and exciting for your followers.
The MusicJet Advantage
Direct Traffic Like a Pro
With MusicJet, your 'Link In Bio' becomes a potent tool to increase traffic to your desired online spaces. Our platform is designed to direct your followers exactly where you want them.
Increase Engagement
Our service is built to bolster your follower engagement. By linking to valuable content, your 'Link In Bio' becomes a gateway to richer, more rewarding interactions.
Promote with Precision
At MusicJet, we understand the value of promotion. Our platform enables influencers and businesses to effectively spotlight their products or services through the 'Link In Bio.'
Overcoming the One-Link Limitation
Historically, the 'Link In Bio' has been limited by the ability to only add one link on most social media platforms. But at MusicJet, we've innovated a solution to this problem. OK, Instagram now allow more than one link, but this means maintaining these links and then using a biolink platform for your other socials. Not very time efficient!
Our platform allows you to create a custom landing page for your Biolink, populated with multiple links of your choice. This way, your followers can access a variety of your content, all through a single click.
Additionally, MusicJet ensures that your content is always original, creative, and of high quality. We believe in a people-first approach, focusing on delivering the most value to your followers.
With MusicJet at your side, you can harness the power of a link in your bio like never before. So why wait? Start your journey with us and watch as your follower base and engagement soar.
Enhancing Your Social Media Presence with "Link in Bio"
The "Link in Bio" feature is no longer a luxury; it's a necessity in today's social media environment. It's our little secret to expanding our online reach, growing followers, and increasing engagement on social media platforms like Instagram. With recent updates, you can now add up to five links to your Instagram bio, giving your followers more reasons to engage with your content.
For those of us who have more than one link to feature on our profiles, we've likely run into the problem of needing to choose which link gets the coveted bio spot. But not anymore! With the advent of "Link in Bio" services like MusicJet, we can now house multiple links in one place, increasing the potential for follower engagement without the need for extra clicks.
Why Choose MusicJet as Your "Link in Bio" Builder?
As one of the top providers of "Link in Bio" services, MusicJet offers us an innovative and effective solution for managing our bio links. This tool is not just for Instagram users, but it's also useful for all social media enthusiasts who want to streamline their bio link management process.
MusicJet stands out with its user-friendly interface and versatile feature set that caters to a wide range of needs, whether you're a social media beginner or a seasoned influencer.
Here are a few reasons why we recommend MusicJet:
It's more than just a link builder: MusicJet helps us design and manage our bio links with ease, saving us time and effort in the process.
The option to add multiple links: With MusicJet, we're no longer restricted to featuring just one link on our profiles. We can add as many links as we want, giving our followers more opportunities to explore our content.
Customizable link pages: MusicJet lets us create personalized link pages that align with our brand or personality, making it easier for us to connect with our followers on a deeper level.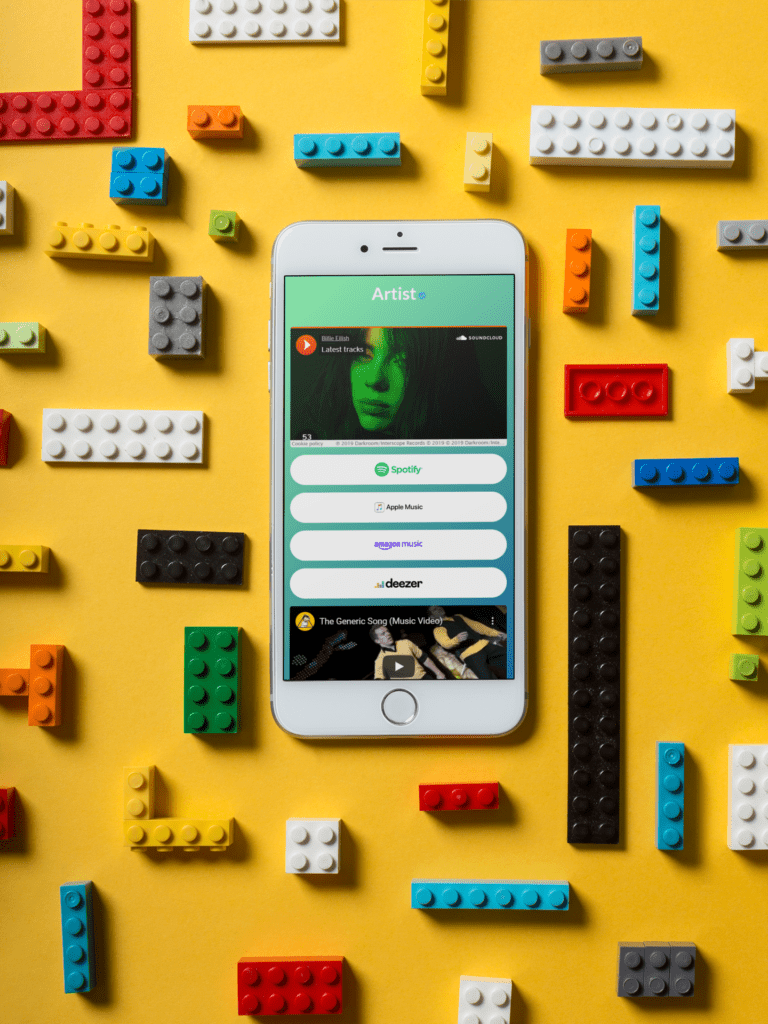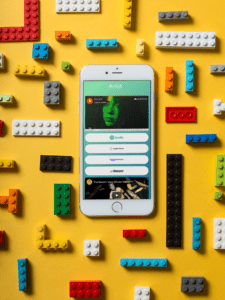 Features of MusicJet
MusicJet offers three different plans – Free, Premium, and Enterprise – each packed with features tailored to our different needs.
Free Plan
For those of us just starting out or on a tight budget, the Free plan is a great starting point. The features include:
3 BioLink Page
6 BioLink Blocks
19 Enabled BioLink Blocks
1 Email Signature
1 Project
28 days of statistics retention
Premium Plan
For those looking to take their bio link management to the next level, the Premium Plan is a great choice. The features include:
3 BioLink Pages
10 BioLink Blocks
33 Enabled BioLink Blocks
2 Payment Processors
1 VCard Link
10 Event Links
5 QR Codes
4 Email Signatures
2 Projects
4 Pixels
90 days of statistics retention
Enterprise Plan
For businesses and influencers in need of unlimited resources, the Enterprise Plan is the way to go. The features include:
Unlimited BioLink Pages
Unlimited BioLink Blocks
46 Enabled BioLink Blocks
Unlimited Payment Processors
Unlimited File Links
Unlimited VCard Links
Unlimited Event Links
Unlimited QR Codes
Unlimited Email Signatures
Unlimited Projects
Unlimited Pixels
Unlimited statistics retention
With such a comprehensive feature set, MusicJet empowers you to optimize your social media profiles and increase your follower engagement. It's high time to make the most of this tool and witness the growth in your social media following and more importantly engagement and sales!
Making the Most of MusicJet
As a robust link in bio builder, MusicJet offers us a plethora of ways to optimize our social media profiles.
Customization Galore
One of the best features of MusicJet is the high level of customization. You can modify the appearance of our BioLink Pages with custom backgrounds and branding, and even add a touch of uniqueness with custom CSS and JS. This feature allows you to express your personality or maintain brand consistency across all your online platforms.
In-depth Statistics
Understanding your audience is crucial to growing your social media following. With MusicJet, you have access to in-depth statistics that can provide valuable insights into your audience's behaviour. These statistics can help you tailor our content to meet the needs and interests of your followers.
Links Scheduling & Limiter
This feature is a game-changer for those of you who frequently update your bio links. You can schedule when your links should appear and disappear, and even limit the number of clicks on a particular link. This allows you to manage your bio links efficiently and keep your content fresh and engaging.
Dofollow Links and SEO Features
MusicJet understands the importance of SEO in growing your online presence. Therefore, the platform allows you to create dofollow links, which can boost our search engine rankings. Plus, the SEO features ensure that your BioLink Pages are optimized for search engines, thereby increasing their visibility.
With MusicJet, you can not only manage multiple bio links with ease but also enhance your social media presence and engagement. So, it's time to say goodbye to the days of choosing just one link for your bio. Let's embrace the power of "Link in Bio" with MusicJet and watch your social media following soar!
Remember, the key to a successful social media presence is to put your followers first. So, focus on creating helpful, reliable, and engaging content that resonates with your audience. After all, our followers are the lifeblood of your online community, and their satisfaction is our ultimate goal.